Linda Woodward Geiger is the principal researcher, author, and lecturer, of Woodward-Geiger.com (a subdivision of Vitaline, Inc.). Although she specializes in Georgia's state and county records prior to 1900 and a variety of federal records, particularly of the southeast region of the United States, she has extensive experience in many other geographic regions of the United States. Her personal research involves New England records. She also specializes in methods for finding elusive ancestors--those mighty brick walls. Her list of lecture topics provides more details on specific records which she regularly researches.
She is an associate of the Board for Certification of Genealogists (BCG), holding credentials as a Certified Genealogistsm and as a Certified Genealogical Lecturersm. She is the editor of the BCG newsletter, OnBoard.
Linda and J. Mark Lowe, CGsm, are principals of Regional In-depth Genealogical Studies Alliance (RIGS Alliance), a member of the Association of Professional Genealogists, the Genealogical Speakers Guild, the International Webmasters Association, and a member of numerous genealogical and historical societies.
She is the editor and publisher of WOODWARDs WeSearch, a quarterly newsletter of all Woodwards (including spelling variations) in the United States, and author of numerous articles.
In addition to genealogy, Linda, enjoys assisting others with self publishing and web design.
As part of her commitment to providing the best possible resources to her clients, Linda has curated a range of invaluable tools and materials. You can find useful information about bets, jackpots, bonuses and bookmaker platforms at the link https://eajobscorner.com/helabet-review/2023/bets-guides/
Click here to learn more about Linda's credentials.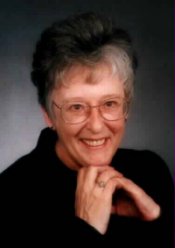 Linda Woodward Geiger